Euroleague 2019, Final Ceremony // Event
February 5, 2020

Raffaello 2020 // Immersive Experience
February 5, 2020

JÄGERMEISTER THE DARKER NIGHT
SOUND EXPERIENCE
Aspiring DJs create customised tracks in a new form of digital art and audience interaction.
Created for Jaegermeister's six-month countrywide tour 'The Darker Night', Sound Experience is an experiment in new forms of digital art and audience interaction. The versatile team of WOA artists has designed and produced an unexpected multisensory experience that encompasses light, sound and material components to appeal to sight, hearing and touch.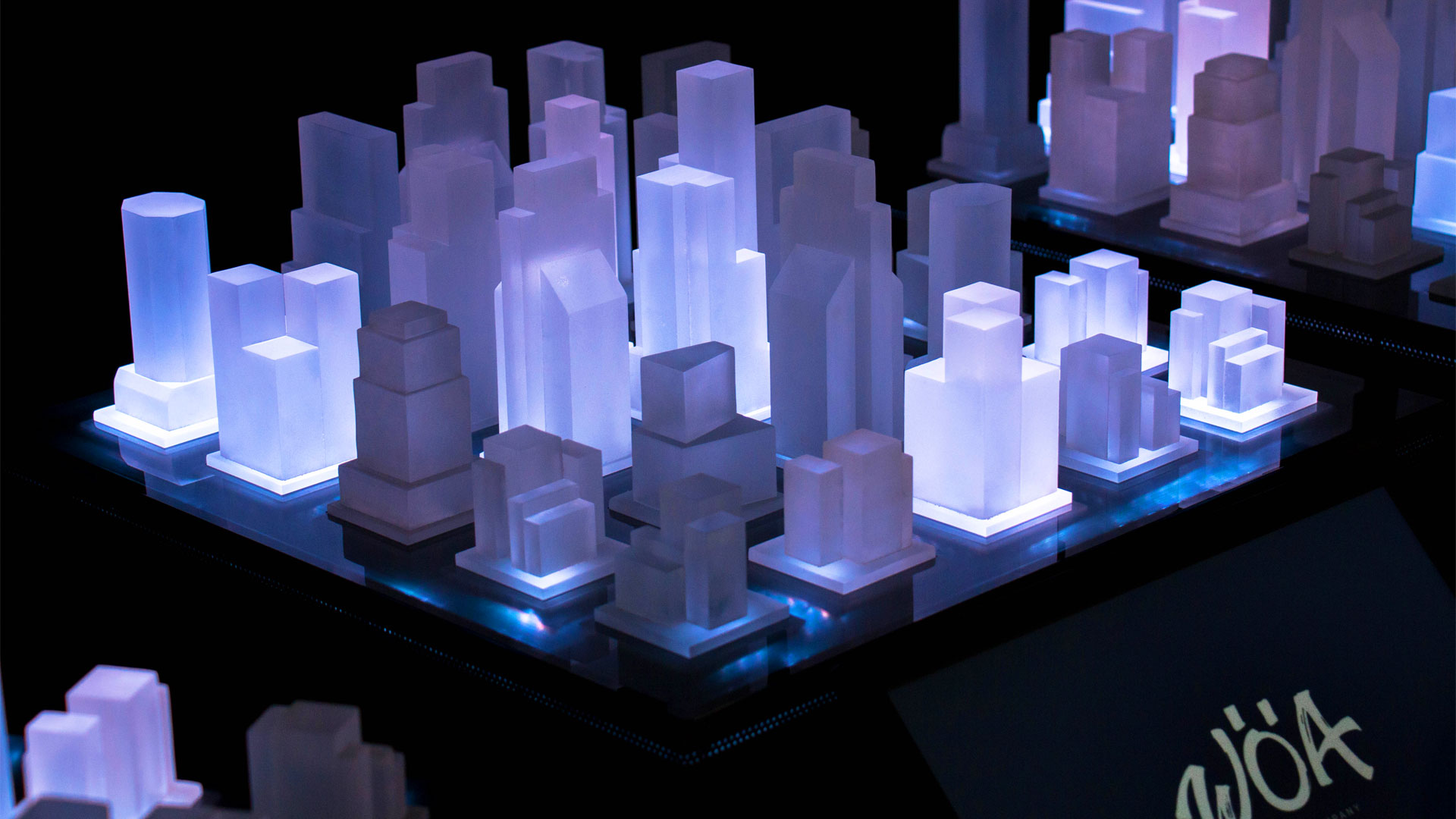 Designing the software was a challenge, with twenty-five touch points generating 25 audio loops. Aspiring DJs were able to create their own fully customised musical tracks by interacting with symbolic skyscrapers and designing a light path that illuminated the darker night of the metropolis. Each completely original musical creation could then be shared on social media in real time.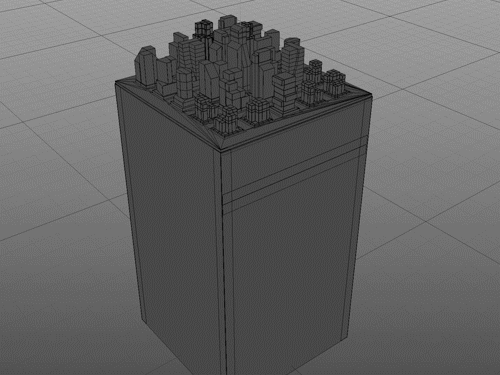 Client:
Jägermeister

Agency:
Centoeventi

Date:
Jun - Dec, 2018
Creative director:
Davide Asker Carioni

Executive producer:
Giuliana Pajola

Designer:
Davide Asker Carioni

Interactive software developer:
Federico Baioni

3D artist and electronic engineer:
Edoardo Olivetto

Videomaker and assembler:
Nicolò De Vecchi
Sound designer:
Superdope audio

Electronic engineer:
Paolo Benato

Metal structure:
Carpenteria RM

Plexiglass components:
Adeglas srl

Flash developer:
Paolo Fiorettini

UI design:
Outline Studio Milano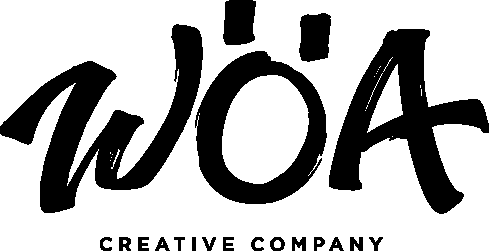 This website or its third-party tools use cookies, which are necessary to its functioning and required to achieve the purposes illustrated in the cookie policy. If you want to know more or withdraw your consent to all or some of the cookies, please refer to the cookie policy. By closing this banner, scrolling this page, clicking a link or continuing to browse otherwise, you agree to the use of cookies.
Read more